Captain d'Ô Douce : Discovery of the Ardennes's sides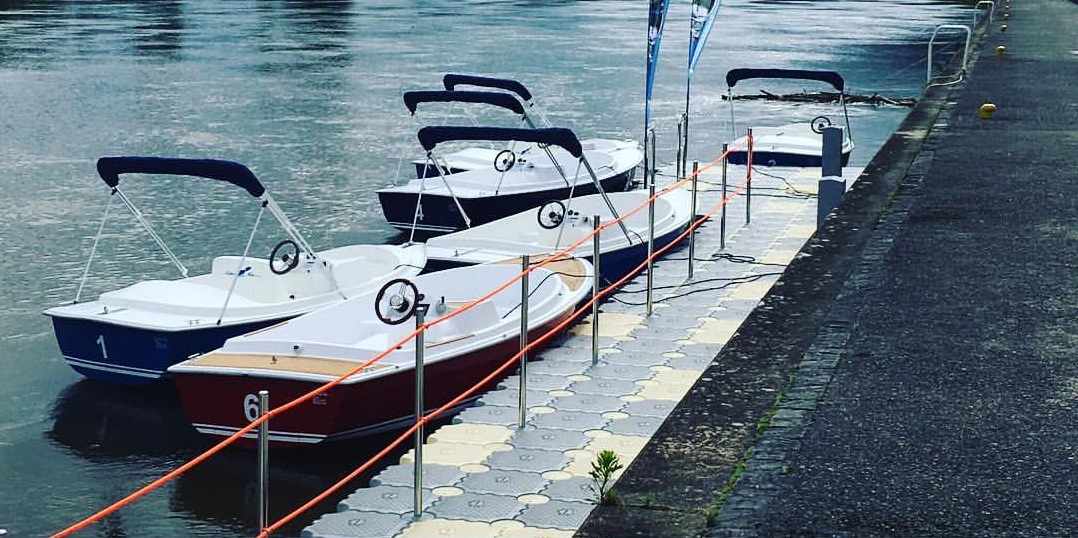 Captain d'Ô Douce is a new attractive center for the french town Givet.
Our electricboats are easy to use and permit to go up and down through the meandering Meuse in an original and entertaining way.
Captain d'Ô Douce has 2 boats : the ACE with a carrying capacity of 5 persons maximum and the SCOOP with a capacity of 7 persons, both equipped with GPS beacons, which permit us to help you if you drift.
To brighten up your walks, we propose services like "picnics baskets". Your youngs "ship's boys" will be ables to do their birthdays with Captain d'Ô Douce, which make a specific option for this kind of events.
We are waiting impatiently for you to cast off and live a beautiful adventure !